Our Expert Addiction Treatment Staff
Our drug rehab staff is comprised of a team of professionals dedicated to you as an individual, wholly invested in your journey to life-long sobriety, and completely intent in helping you succeed. The minute you walk through our doors, our drug rehab team becomes your team, you are never alone at Cycles of Change Recovery Services.
Our team is specially trained to help with addictions and will work with you and your family to create a customized treatment plan designed for your specific needs. From intake to recovery, the addiction counselors at our Palmdale, California facility will compassionately walk you through each step to a new life free from the restraints of addiction.
"The counselors were extremely hands-on and they genuinely care about you and your well-being. They're family to me and some of them are my closest friends. I'm so grateful for them."

–Shelby, Cycles of Change alumni
The best help for addiction is right here! Our drug rehab team includes licensed clinical psychologists, family therapists, and more who all have one goal in mind – your sobriety and well being.
Executive Staff
CEO: Joseph Hunter, M.A.
With over two decades in recovery, Founder and CEO, Joseph Hunter has put his life and heart into every aspect of Cycles of Change. One of his passions lies in guiding clients and their families to healthy solutions in dealing with issues related to substance abuse. As a Cognitive Behaviorist, he uses an intensive style of counseling to lead others into developing behavioral changes that will aid them in their ongoing recovery lifestyle. As a well-known "12-Step workshop" facilitator throughout Southern California, Mr. Hunter also administrates psychodrama workshops in his facilities and around the country with some of the foremost leaders in the field.
---
Therapists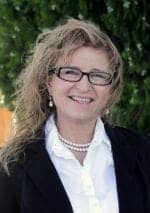 Therapist: Jennifer Leavenworth, LMFT
"And the day came when the risk to remain tight in a bud was more painful than the risk it took to blossom" — Anaïs Nin. Maybe you are a Highly Sensitive Person because you are an artist, an intuitive, an empath, or someone with esoteric spiritual practices. Or perhaps you were born into a family with issues of addiction, and you would like to live more from your vision for what is possible, rather than living out of fear of the past. Or maybe you would like to improve your experience of dating and intimate relationships.
---
Medical Consultants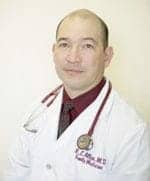 Medical Doctor: Richard L. Allen, M.D
Dr. Allen grew up in Japan and Southern Illinois. He finished high school in San Antonio, Texas and graduated from the US Air Force Academy in Colorado Springs, Colorado. He received his medical training at the University of Texas Health Science Center in San Antonio. Since 1999 he has been a local area civilian doctor working in family practice. Dr. Allen is a licensed addiction specialist and has been working with Cycles of Change client since 2016. He cherishes his time with his family. He is active in his Baptist church and enjoys ministering to the deaf. He also enjoys teaching and sports. He is an advocate of preventive medicine and a healthy lifestyle. He has enjoyed medical missions in Mexico and speaks Spanish, American Sign Language and is working on Japanese.
---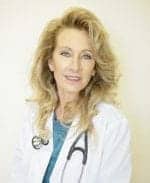 Jenét A. Langjahr, FNP, PA, Outpatient Facility
A native of Lancaster, California, Jenét Langjahr completed her training in Registered Nursing at Antelope Valley College in 1977 and later earned a bachelor's degree from the University of Redlands. Her early experience included Critical Care Nursing at Lancaster Community Hospital, Palmdale Hospital and work as an adjunct instructor for Antelope Valley College. She was instrumental in opening the first Cardiac Catheterization Laboratory in the valley at Lancaster Community Hospital and served as Nursing Supervisor there until 1982. During this time she helped organize the first chapter of Mended Hearts Association and later served as President of the AV Branch of the American Heart Association. In 1996 she earned her degree and licensing as a Family Nurse Practitioner and Physician's Assistant from the University of California at Davis. For the past thirteen years, Jenét has worked in Family Practice while continuing to expand her fields of work in women's health, surgery, dermatology, and cardiology.
---
Counselors
Counselor: Tamisha Brown, CATC
Tamisha is a dedicated addiction specialist who has battled with herself to find a quintessential career that fits her best. Adventuring in the work she wishes to pursue greatly assists her motives in remaining natural and forbearing to all labor and clients put before her. When asked her purpose she replied, "I want to transform, guide, and alleviate as many lives I can." Having experience as a domestic violence counselor, and over ten years as an advocate, Tamisha's perseverance and drudgery will resume as she continues her education in the field of addiction.
---
 Counselor: Guadalupe Quintero, LVN, RADT-I
Guadalupe Quintero, a Licensed Vocational Nurse and registered substance abuse specialist is dedicated and committed to providing the highest quality of care.  He is an advocate of a strength-based and empathetic, holistic patient-centered approach to recovery. He served in several combat tours in the military and faced his own difficulties in reintegrating into society, which led him into a career that has reinforced his commitment to serve others. He also has an extensive background and work experience providing individualized and group case management. Trained and skilled in conflict resolution, case management in both clinical and social services and outreach to disenfranchised populations. Guadalupe continues his educational goals in both healthcare and counseling, building on his continued resolve to empower people to advocate for themselves. He continues his community involvement through various Veteran organizations and other community-based service groups in his hometown of Lancaster, CA.  
---
Holistic Program Instructors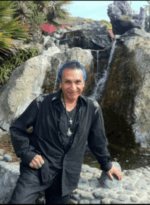 Music Program: Robert Ormsby
Formerly a substance abuse Counselor and a Registered Addiction Specialist for L.A County's Dept. of Public Health and other treatment centers, Bobby O. has worked in the addiction field for over two decades. He has also been a professional musician and music teacher for over forty years. His music career began when he studied at the California Institute for the Arts, School of Music. Bobby O. has worked closely with the National Academy of Recording Arts and Sciences MusiCares/Musicians Assistance Program, receiving and referring clients for Recovery Services. At Cycles of Change, Bobby O. directs the Music Therapy Program and facilitates the Beginners Music Appreciation Workshop. All Programs provide an environment that teaches the balance of mind, body, and spirit. Through the healing power of music and by nurturing each individual's inherent spiritual creativity, Bobby O. helps clients in their recovery process. His programs focus on having creative fun while remaining alcohol and substance free.
---
Art Program: Sal Vasquez
Mr. Vasquez, after working 35 years as a graphic artist, retired and is now a full-time artist living in the high desert of California. Mr. Vasquez attended California State University, Los Angeles and the Art Center School of Design in Los Angeles, California. Mr. Vasquez conducts Plein Aire classes during the summer months where he teaches the principals of good painting and the representation of space and light. Mr. Vasquez strongly believes there are benefits from using the arts as a creative outlet in one's life. He states, "If it helps to draw and paint one or two days a week, it's therapy. 'Art washes away the trials of everyday life,' Picasso said." Mr. Vasquez has started a new chapter in his life, teaching art to recovery clients. He enjoys sharing his knowledge of art to these new students, some of whom have never taken art classes before. The positive responses he receives have enriched his life too.
---
Physical Program: Khalil
Khalil which means true friend, is the owner of Code Blue Fitness. Khalil became a certified Trainer in 1998. He is also a marathon runner, weight trainer and a Certified Nutritionist. He started work with our client since 2010. His deep knowledge and understanding of the recovery process and fitness classes help clients to develop and maintain a new sober lifestyle effectively. His nutrition classes are designed to teach clients not only healthy eating style but also how to overcome craving and maintain recovery. Khalil enjoys helping people overcome their objectives and limits when it comes to weight and fitness. "Strengthening Bodies and Changing Lives" is his Motto.
---
Meditation Program: Vi Davis & Darrin Davis
Both Vi and Darrin are 200Hr certified yoga instructor and holds several related certificates. They also have experiences in teaching Reiki Healing, personal private yoga, and cycling fitness. Vi and Darrin established Yoga in Quartz Hill & Healing Arts Studio and opened their own studio as a place to connect with the community, to bring mindfulness and a variety of yoga teachings in Quartz Hill CA in The Antelope Valley. They have a passion for their chosen professions and love to "nurture" people's journey to well being for Body, Mind, and Spirit. They believe that yoga and meditation will be helpful and effective for individuals who are in the recovery process. They feel humble and honor to share this meditation and healing techniques with others.
Independent Interventionist & Family Care Consultants
James Tracy, D.D.S., LAADC, CADCII, CET II
Dr. Tracy has been conducting Professional and Family Interventions for over 20 years. He is a nationally recognized speaker and educator in the areas of Impaired Health Care Professionals, Family Treatment,  Opiate Addiction secondary to Chronic Pain and Systemic Family Interventions. He is an expert in providing extensive monitoring services and family case management. He has experience in program development and facilitating family programs for some of the most respected treatment centers in the country.
His career in Interventions began with/through his own personal struggle with addiction to prescription drugs and alcohol. He originally became involved in conducting peer interventions on other addicted Dentists after he began his own recovery program in 1988. He soon realized a few years into his recovery that an intervention would have saved his family from years of suffering. He then became determined to help other Health Care Professionals find relief from that same suffering.
For over 16 years Dr. Tracy has had the distinguished honor to be directly involved with some of the top Treatment Programs in the County. At Cycles of Change Recovery Services, Jim facilitates family workshops and counseling the clients' families as a family-care consultant.
---
Joe Wagner, J.D., CADC
Joseph is a professional interventionist and counselor in substance abuse and addictive behaviors with over a decade of practical experience assisting patients and families suffering from alcoholism, drug, and other addictions and co-dependency. After experiencing his own intervention in 2003, his passion for helping others and working in this field was ignited. Joseph is deeply committed to guiding others to reclaim their lives by restoring their dignity and enhancing their freedom. As an outgrowth of his personal recovery, his desire and capacity to be of service to others continue to grow. He strives always to be a man for others.
---
Operation Staff
Director of Operation: Georgi Manker Stokes, CATC
Prior to Cycles of Change Recovery Services, Georgi Manker-Stokes was Director of Operations at DFLRS for the past five years has worked her way through the ranks. Georgi is a Registered Addiction Counselor for the state of California and a Certified Nurses' Assistant. Previous to working in the AOD field, she has spent over 15 years in the hospitality industry and finance industry.
Georgi was born in Japan, has traveled the world, is fluent in English, German, and some French. She believes that through her travels early on in life, she now possesses a deeper understanding of the many different cultures and traditions that each ethnicity holds. Georgi is truly a care advocate for each of her clients and always make her available not only for the client but for their family as well. Georgi has made helping her fellow addict/alcoholic her life's work.
"The staff pointed some things out to me and gave me the structure to face my situation. Once my anxiety was gone, I was able to be guided through the process even more."

–Todd, Cycles of Change alumni
Our expert staff is here to help our clients recover through effective, evidence-based treatment tactics. Learn more about the recovery and rehab services we offer.